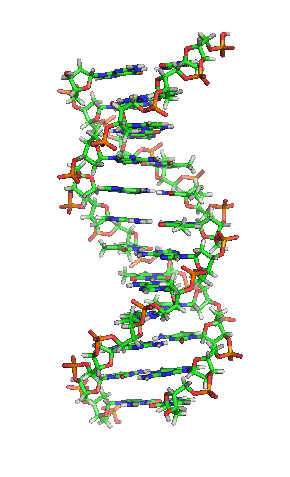 Photobucket.com
The more explicit title is "The DNA of graphics (TM in progress) - What Fulfills The Listener's Expectation for a Aha... Moment That Lights The Communication - Part I". I am using the DNA metaphor to bring out the idea that fundamentally there are few latent factors that brings out the aha...moments in graphics.
In order to understand what matters in a decision (aha...) visual, it is not color, it is not lots of details, it is not pulsating or moving graphs, though important bits and juices of those are essential. There is some thing more about the story that can be communicated using data and shared with others - data scientists or decision makers.
While looking at the following informative notes from Tableau, referred in
http://www.tableausoftware.com/about/blog/2012/11/top-5-visualizations-all-time-19810
, it made me think about the foundations of graphs.
My attempts here is different from grammer of graphics by
http://www.amazon.com/Grammar-Graphics-Statistics-Computing/dp/0387245448#reader_B003XQF3TQ
, an excellent book edited by Leland Wilkinson and contributed by additional authors. This is a book about how to write sentences of a graph, and dna of graphics(TM) is on what matters to communicate in graphical presentations. They provide foundational principles on
how
to create graphical outputs. Mine search about
what
clicks the communication.
My interest is what connects the communication of presenter with the listener, the foundational principles that actually creates aha moments. So we will use the grammer of graphics and connect it to the understanding of what insights the human brains are looking for and hence what are the latent factors of such expectation fulfillment process.
I title it as
DNA of graphics
(TM in progress), a book on the way, because these are foundational latent factors that drive the connections and communications among elements of grammar of graphics to bring out the aha... moments in visuals and get the attention of the listeners.
I call them as meta parameters that can help you to look and ask for right data in your organization, think on what the other people are looking for and strike a balance with that of key insights to communicate your main points. This is to help think on how to create next great visualization supporting next great communication.
Immediately below, I state the meta parameters that are prominently used in the following graphics. The ordering of the visualization is by the author in the Tableau write up. Again, my interest is to understand and elicit latent factors of these famous graphics.
-
#5 - John Snow's Cholera Map
Geographical
location axes
,
neighborhood correlation
,
causative factors
-
#4 - Hans Rosling and Gapminder
Time axis, KPIs (not KLIs),
trend movements over time
, similar to (3) next, but an effective use of technology to show how the map changes as time moves. Great visualization that captures the imagination. I bring out the difference between KPIs and KLIs here because if it is not campaign time related graphics (meaning old events where KPIs had their full period of development), we do not need to think about KLIs. If not KLIs also matter which is what makes it a live graph, a different topic.
-
#3 - Charles Minard's chart of the Russian Campaign
Time axis, KPIs (not KLIs), trend movements over time and a great story bringing out important
correlated/causative factors
by the reader.
-
#2 - Florence Nightingale's Area Charts
KPIs, two level causative factors;
time-trends in a circular axis
!, attention to the relative
importance of strategic measure
- It is like bending multiple contingency tables (2 x 2 tables) of diseases that can be cured vs. mortality over time in one graph - what an ingenuity?
-
#1 - Joseph Priestley's Chart of Biography
I call this as grid chart, horizontal axis representing time period, and vertical axis representing nominal cells. I am not aware of the commonality of the specific line on the vertical axis among the men of learning stated there in the graphics example. (There must be some commonality!).
Time slots vs. nominal groupings,
latent variables, trends
.
So in summarizing further,
there are basically 4 parameters
you have to push into your graphics and in terms of visualization story telling. I put these forward as the important factors
- moving time trends (bubbles to represent count/volume changes)
- correlation measurements
- causative factor measurements
- layers of explanation (multiple contingency tables compressed into layers - does not have to be circular axis), possibly with latent variables, all in relation to the hypothesis under study.
For example, in a hypothesis of when to field a communication to which segment, the dna of graphics simply points out that it is time trend graph of likelihood to purchase of one's product, market basket index of the product by variables other products, by segments. This will point out seasonality adjusted, stand alone vs. complementary products, time specific purchase intensities; good enough to figure out the right time and time product to sell both as a stand alone offer vs. joint product offers.
Voila! the pulsating live DNAs of graphics lights the
bulb
, which connects to what the listener's brain is looking for.
In The DNA of graphics - Part II, I will be tabulating and providing tools on how to rank impact levels of graphical outputs.